Kiedy masz swojebasen naziemny,chcesz udekorować go tak pięknie, jak to tylko możliwe.Większość ludzi decyduje się na zrobienie talii dlabasen naziemnyaby rodzina mogła się zanurzyć. Możesz sobie wyobrazić dziecko z kółkiem do pływania, wskakujące do basenu.W rzeczywistości wymiana wykładziny basenowej również nada basenowi zupełnie nowy charakter.Na rynku dostępne są różne wzory.Za każdym razem, gdy wymieniasz wkładkę, przypomina to wymianę nowego basenu.Oto trzy metody instalacji wykładziny basenowej.Zakładka, uni-bead i zroszony.
Zakładka wkładka:
Wkładka w stylu zakładki jest złożona na ścianiebaseni utrzymywane w miejscu pod górną szynąbasen naziemny.Jeżeli twójbasenwymaga wkładki w kształcie zakładki, możesz zobaczyć niewielką ilość wkładki basenowej pod górną szyną po zewnętrznej stroniebasen.
Uni-bead Liner:
W przeciwieństwie do wkładek zachodzących na siebie, wkładki uni-bead muszą być dopasowane dokładnie do długości, szerokości i wysokości basenu.Oznacza to, że muszą być dostosowywane w każdym kierunku, aby zapewnić idealne dopasowanie.
Istnieją dwa rodzaje linerów uni-bead: J-hook i beaded.
Wyściółka w kształcie litery J:
Linery z hakiem J mają odwrócone J i wystarczy zaczepić je na górnej stronie ściany basenu.Wykładziny basenowe J-Hook można również przyciąć, aby użyć ich jako koralików.
Koralikowa wyściółka:
Wkładki z koralikami mają mały rowek lub krawędź na górnej krawędzi wkładki.Ta mała warga jest zatrzaśnięta w torze dookoła wnętrzabasenna samej górze ściany basenu, aby przytrzymać wykładzinę basenu na miejscu.
Na rynku dostępne są wszystkie rodzaje linerów i nie można stwierdzić, który z nich jest lepszy.Wkładki są dostępne we wszystkich rozmiarach i wzorach dlabaseny naziemne.Produkujemy od okrągłych przez owalne do prostokątnych.Jesteśmy tutaj, aby pomóc Ci lepiej służyć Twoim klientom.Skontaktuj się z nami tutaj.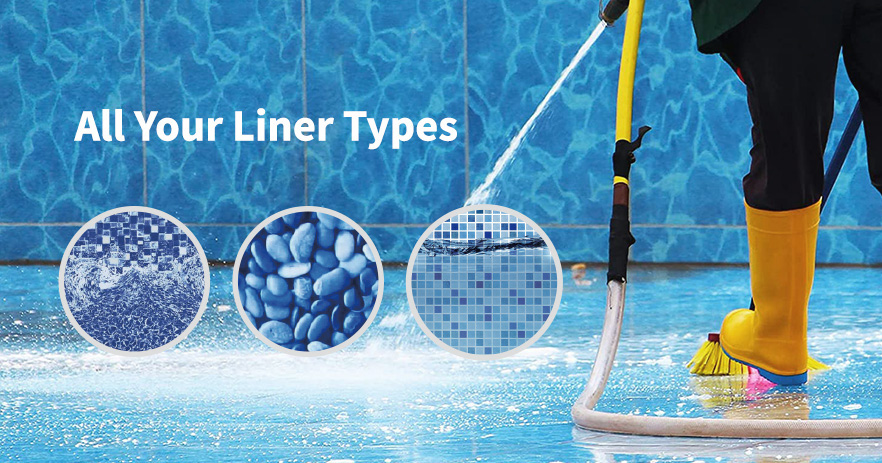 ---
Czas postu: 11 października 2022 r